Commercial Fencing
Family Fencers offers the best quality commercial fences in the city of Calgary! The basic fence is the "Good Neighbour Fence" which is linked together to form a commercial fence. It comes with serveral options:
with or without continuous cap
with or without center rail
treated pine or cedar
custom lattice top
custom built gates and RV gates
Book a FREE Estimate with us today!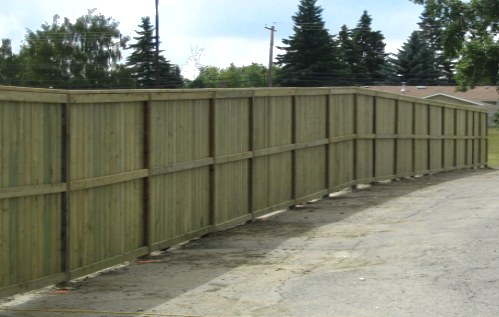 QUALITY FIRST


Emphasis on quality is our #1 priority. Our team is strongly committed to delivering a product worthy to be called excellent!



PRICE GUARANTEE


The price quoted is the price paid, honesty is a quality we value!



FAMFEN GUARANTEE


FAMFEN is committed to giving our customers the quality and service that they deserve. After the initial 10% deposit you won't pay a cent until the job is complete.



CUSTOMIZED SERVICE


We believe in meeting the needs of our customers. If you have a special request or your own unique idea for your home, we can make it happen.